I made this simple gathered skirt together in one afternoon with tons of interruptions. I would say you could sew this skirt in less than 45 minutes with no interruptions.
I have made plenty of elastic waistband skirts but I wanted to find a way to make the plain elastic not so noticeable. I also try to avoid elastic casings... unless I am just feeling lazy.
Covering the elastic with some knit fabric is the perfect way to match the elastic to the color of the rest of the skirt or just make the elastic look better.
To make your own covered elastic skirt, you will need:
Fabric - main skirt

Any light to medium weight woven fabric will work
44/45 inches wide
The amount you will need depends on your measurements (I used 1 1/8 yd.)

Fabric - waist band cover

Knit fabric - make sure that it can be stretched to be at least 1.5 times its width
1/8 yd.

Elastic

I used 1 inch non-roll flat elastic
The amount you need depends on your waist measurement (I used 26 inches)

Matching thread
Sewing machine
1. Begin by measuring your waist.
Here is a great link
that shows how to take accurate measurements.
2. Take your waist measurement and multiply it by 1.5, this will give you a narrow gathered waist skirt You can also multiply you waist measurement by 2, for a fuller gathered skirt. For a reference, my skirt was made by multiplying by 1.5. You can also choose any number between 1.5 and 2, depending on the look you are going for.
This number is the length of fabric you will need.
3. Fold the fabric in half with selvedges together and right sides facing outward. This fold will become the hem. The double layer of fabrics is great for fabrics that would need to be lines. Folding it like this creates a skirt that is 22 inches long, which is knee length for me... which is where I like my hems to hit.
4. Square off the edges of your fabric so that you have a rectangle and no jagged or uneven edges.
5. Pin the long edges (selvedges) together with lots of pins (1 every 4 inches). Your fabric should still be right sides facing out.
6. Sew/baste along the edge that you just pinned using a long stitch length. Do this 1/4 inch away from the edge.
7. Moving onto the waistband... Cut a length of elastic that is 1/2 inch longer than you waist measurement. For example, my waist is 25.5 inches, and I used 26 inches of elastic.
8. Cut a rectangle of your knit fabric (3 inches X (elastic length + 1 inch))
9. Fold the knit fabric over your elastic right sides facing outward matching edges and pin every 1-2 inches. Sew along the short ends of the case to secure the edges of the elastic.
10. Make small chalk marks or use different colored pins to divide the waistband into 1/8's. (Fold in half - mark... fold each of those halves in half - mark... and finally divide those sections in half)
11. Do the same thing for the skirt fabric along the line you sewed earlier (divide and mark into 1/8's)
12. Line up the elastic casings long raw edge with the skirt fabric's long sewed edge and pin each of the marked divisions to each other. This will ensure an even gather on the skirt.
13. Sew along the edge using a 1/2 inch seam allowance. Make sure that you stretch the waistband out to make the skirt fabric lay flat. It is easiest for me to hold the fabric behind the machine with my left hand and hold the fabric in front of my machine with my right hand while stretching it. In the pictures, I used a serger, but it works with a regular sewing machine to (especially since these edges that will not fray).
This is what it looks like with the elastic stretched out - how it should be when you are sewing
This is how it looks when the elastic is let go - how it should be after sewing
14. Fold the skirt right sides together lining up the edges to sew your one and only side seam with a 1/2 inch seam allowance. Make sure that you fold the waistband seam allowance down while sewing over it.
I already serged the edges prior to sewing the side seam... just ignore the extra stitching until the next step.

15. Finish that edge with a zig-zag stitch/overlock stitch or use a serger to prevent fraying.
16. There you have it... a super simple (even though the directions are quite wordy) no hem, covered elastic skirt.
I will post pictures of me wearing it in the next couple of days. It is a great skirt that can be dressed up for a more professional look for teaching or dressed down for the weekends or summer. I am thinking of getting more of this fabric in different colors from Hancock fabric, they have some purple floral and some yellow floral. This skirt cost less than $7.00 to make.
What do you think of the covered elastic waistband? What about the no-hemming part?
Let me know if you are confused about anything and I will help you out.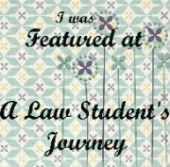 Casey